Best secret places in the USA
Everybodyknows famous travel spots like Niagara Falls, Hollywood or the Yellowstone. Don't get it wrong they are great destinations, and you should visit them at some point in your life, but this travel blog is about the hidden treasures in the USA. You won't believe how many beautiful and interesting vacations the USA has to offer.
The best secret places to travel are the ones where you can be alone without the big crowds of tourists. Travelling the USA will give you endless amounts of possibilities to visit. Here are the best SECRET places in the USA you have to see:
The international car forest, Nevada
We promise you won't find another outdoor exhibit like that anywhere in the world. The International Car Forest is located outside Goldfield on US Highway 95 and will give you a unique outdoor art experience. The cars are stacked, balanced and neatly decorated and will give you some really cool pictures.
If you are ever driving through Nevada, be sure to check out this FREE and secret vacation spot.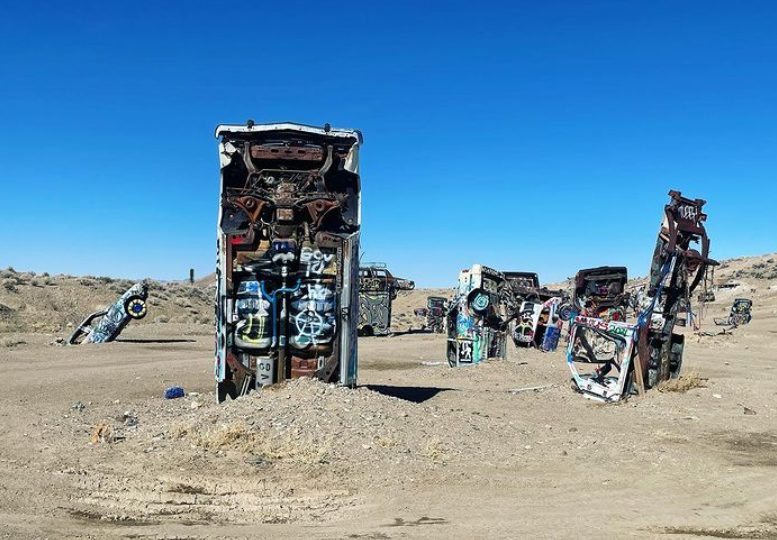 Photo rights: nsaba_
Apostle Islands National Lakeshore, Wisconsin
This secret spot is perfect for anyone who loves kayaking, hiking or island camping. The chain of 21 islands is made of beautiful rock formations that are waiting to be explored. Adventurous boat tours and sailing charters are waiting to take you from the mainland to some of the most historic lighthouses in the USA.
Be sure to take your camera for some breathtaking sights and a trip full of experiences.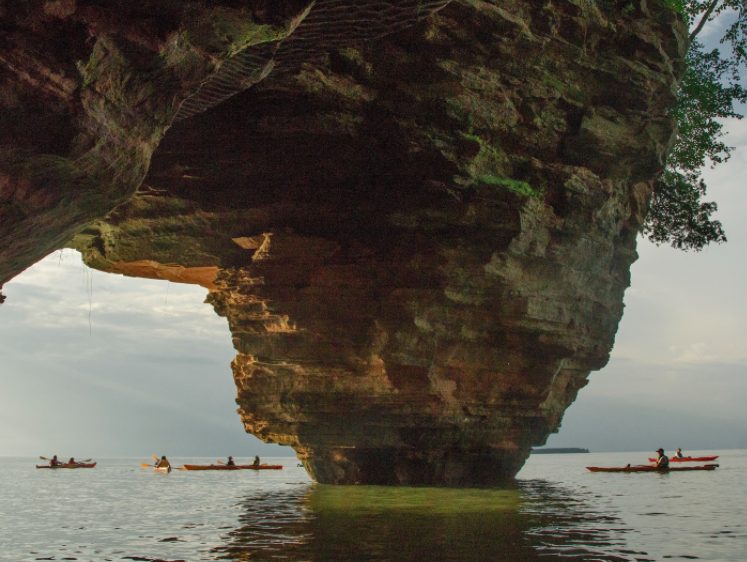 Photo rights: Jeffrennicke and Friends of the Apostle Islands 
ESupai, Arizona
If you love yourself a good waterfall you have to check out one of Americas most astonishing waterfalls. The remote village of Supai is a hidden treasure when it comes to exploring the Grand Canyon. It is only accessible by foot, so you have to plan an 8-mile hike.
Your reward will be a dip in blue-green waters with the amazing waterfalls of Havasu Creek.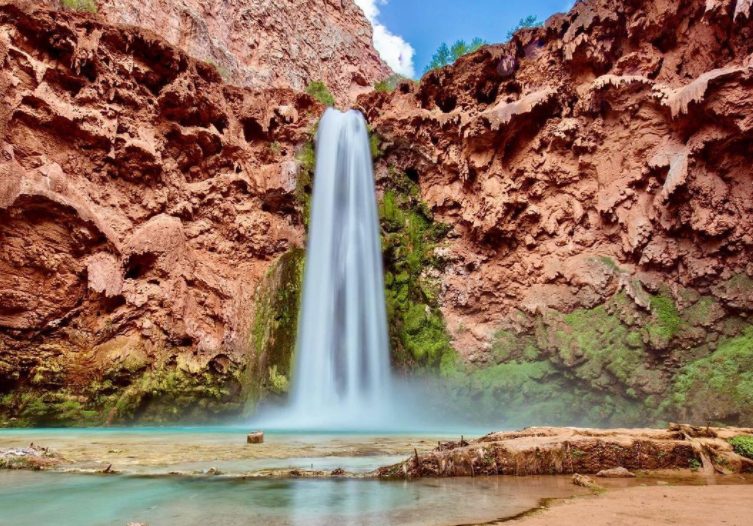 Photo rights: sraobadia
Estes Park, Colorado
Estes Park has everything you want from a secret place. The Park, located at the east entrance of the Rocky Mountains, has every activity you can imagine, to have a wonderful and adventurous trip. This Colorado beauty has hiking, biking, rock climbing, rafting, kayaking, horseback riding, fishing, or golf to offer.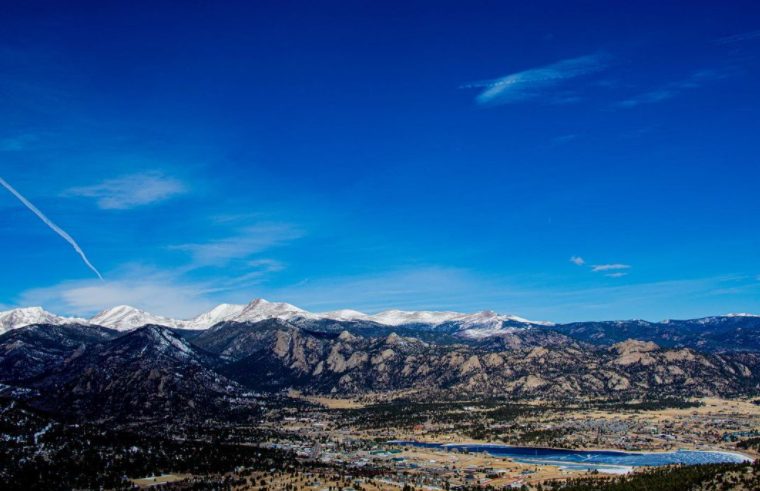 Photo rights: Blaine
Devils Tower, Wyoming
No, the Devils Tower is not JUST a rock in the middle of a field. It is a secret destination spot where you will see natures beauty and all here facets. This national monument is the perfect road trip stop whenever you are on the interstate 90.
While many people think this rock formation came from an erupted volcano, the truth is that the Devils tower is a result of a magma intrusion into the sedimentary rock below the ground.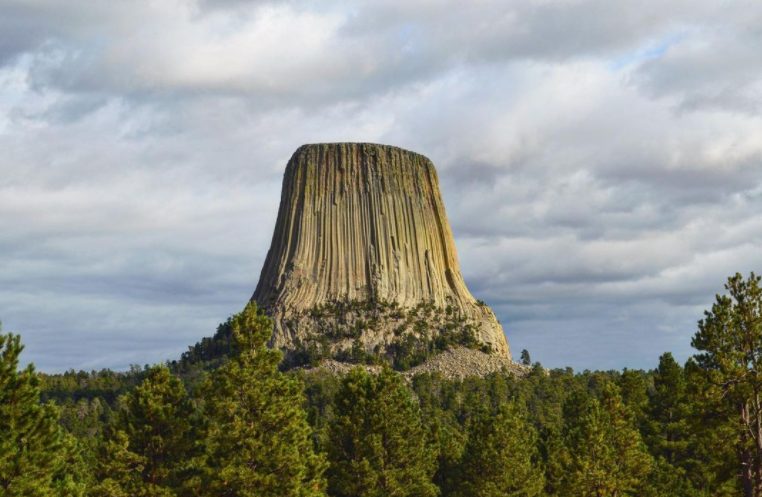 Photo rights: kadj
Dry Tortugas National Park, Florida
The national park is an attraction for everyone that loves blue water and beautiful sand walks. You will have a great time enjoying the sun in the park of 100 square miles. The 19th century Fort Jefferson is a secret place you have to check out. Its brick red walls are laying in the middle of the water.
Even though it has nothing to do with the famous pirate island Tortuga you may find yourself a hidden treasure with this hidden treasure of vacations.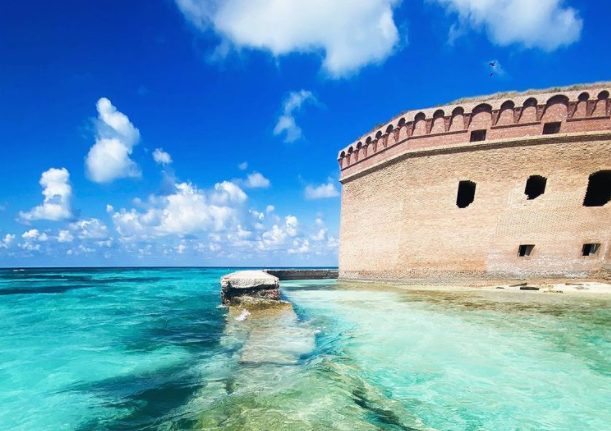 Photo rights: kidalyn
Thor's Well, Oregon
Try not to anger Thor while you are visiting his well. Experience the water shooting out from the ground into the air. This magnificent pacific ocean encounters the seemingly bottomless well with power and lets the water rise in a beautiful fashion.
You should visit Thor's well at a hide tight and you will really enjoy this secret vacation spot.
Mendenhall Glacier, Alaska
Whenever you are going to visit Juneau, which you should, you have to check out the wonderful Mendenhall glacier. The 13-mile-long river of ice makes its way into the Mendenhall lake and leaves behind a beautiful glacier to look at.
When you explore one of the many beautiful trails you may find black bears, bald eagles, beavers, porcupines, mountain goats, and migrant birds. This hidden gem is a must do.
Ausable Chasm, New York
While New York is getting all the tourist attention, you should visit this secret gem. It is located on the opposite side of Lake Champlain and was formed from natural waterfalls. You could say it is a mini version of Niagara Falls.
Many different kinds of trails will guide you through the beautiful gorge. It has different trails, rock climbing, tubing,  rappelling, and even some lantern trails.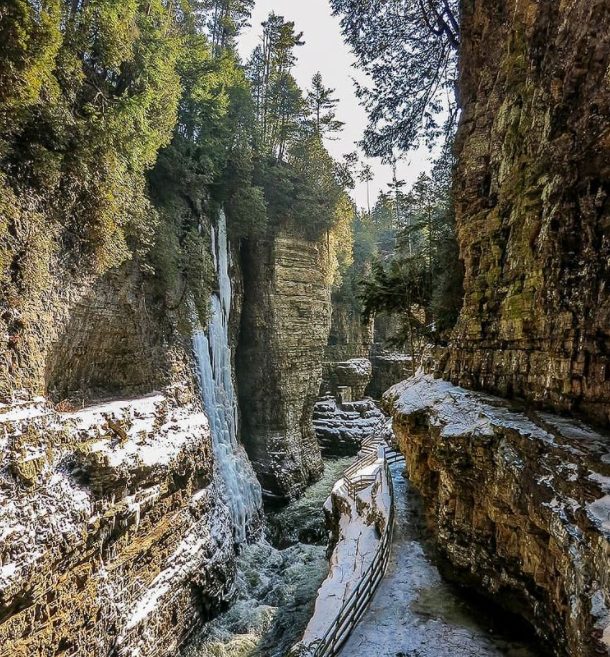 Photo rights: ayousuf
Texas Hill Country
Miles and miles of lavender and peach fields, together with a beautiful countryside await you in Texas Hill Country. You can visit amazing local restaurants that are not overfilled with tourists. At night you can stargaze like no other place.
If you feel like treasure hunting, you just have to look on the ground. Topaz can be found everywhere in Hill Country, even in the dirt.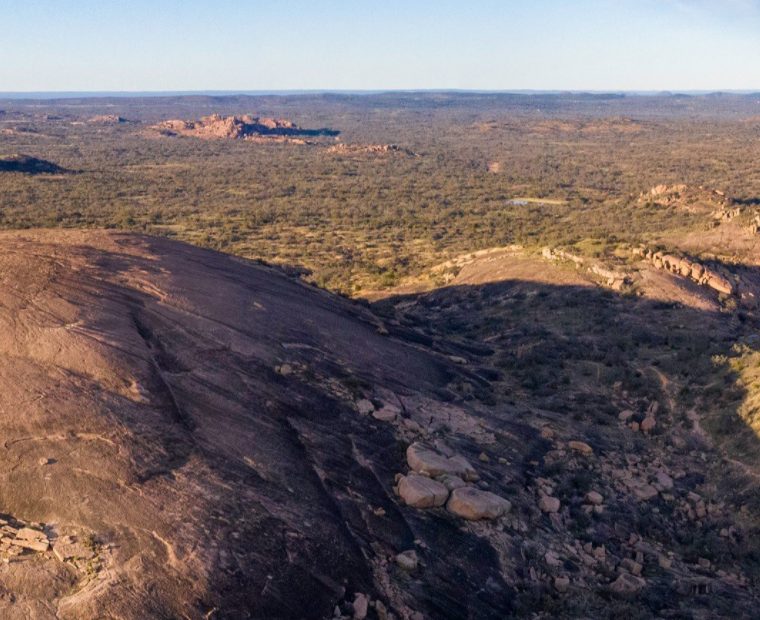 Photo rights: photographbysteffen
Did you liked what you read? Make sure to check out our other blog posts to find out more about travelling and flying in America.